Count Loop + D-ring / Apache Red Thong + Baby Blue Edge + Eternal / Colour Options
£

125.00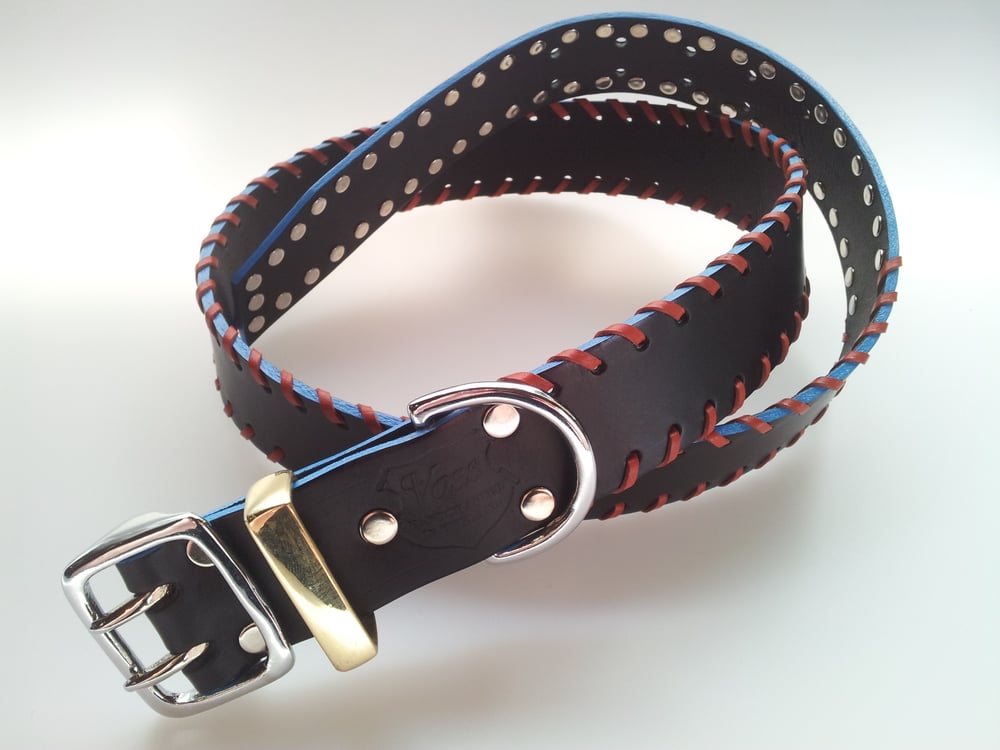 The Count Loop + D-ring / Apache Red Thong + Baby Blue Edge + Eternal is a unique design comes with Chrome plated two prong buckle, a Brass Loop and a Chrome D-ring. The strap is 1.1/2 inch wide with a combination of contrasting Baby Blue Edge Dye and hand applied embellishments. The Red leather thong is Blanket stitched along both edges and is finished off with an Eternal stud tail. The combination of embellishments gives a unique look to personalise and your individual style.
Buckles can be Solid Brass - please request this in the notes section.
HANDCRAFTED IN ENGLAND by Pete Voss Himself from the finest premium quality Naturally Drum Dyed Veg Tanned Italian or Belgian leather. The studs and thong are individually hand-applied.
Available in a variety of colours:
Black / Chestnut / Whiskey / Burgundy / Red / Racing Green / Slate Grey
If your size is not shown in the menu below please contact me with your measurements for bespoke service at no extra cost.
Please note, all belts are made to order and delivery in the UK may take up to 1 week. Please contact me if your order is urgent.
Select your Colour and Size.
Share